Florence's CHA-CHA Relish
logo + packaging rebranding
Florence's is a small-business in Saint Louis that markets their family's secret CHA-CHA relish.
CHA-CHA's is a green tomato relish that is a staple in southern snacks and dishes. Florence sells two varieties (Hot + Mild) for a sweet n' spicy mix in stores like Whole Foods and United Provisions. They also make regular appearances at local farmers markets and businesses in STL with sample jars and recipe cards for new tasters. Below is a few examples of their product and current look, including their two CHA-CHA jars, recipe card samplers, and their logo identity. 
CHA-CHA real smooth~


My hopes with this rebrand was to conceptualize bringing a local product into modern design trends
while making sure Florence's would be able to retain its individual identity compared to similar products. I updated the logo and packaging with popping illustration, chunky type, and a bold color palette of rich greens, spicy reds, and tangy yellows. Florence's is big on drawing in new customers through booths and tastings, so I extended the rebranded elements to their jarred sampler and a few recipe cards that they market with. To complete the rebrand, I served it up with a side of sauce packet samplers, t-shirts, and a social media update.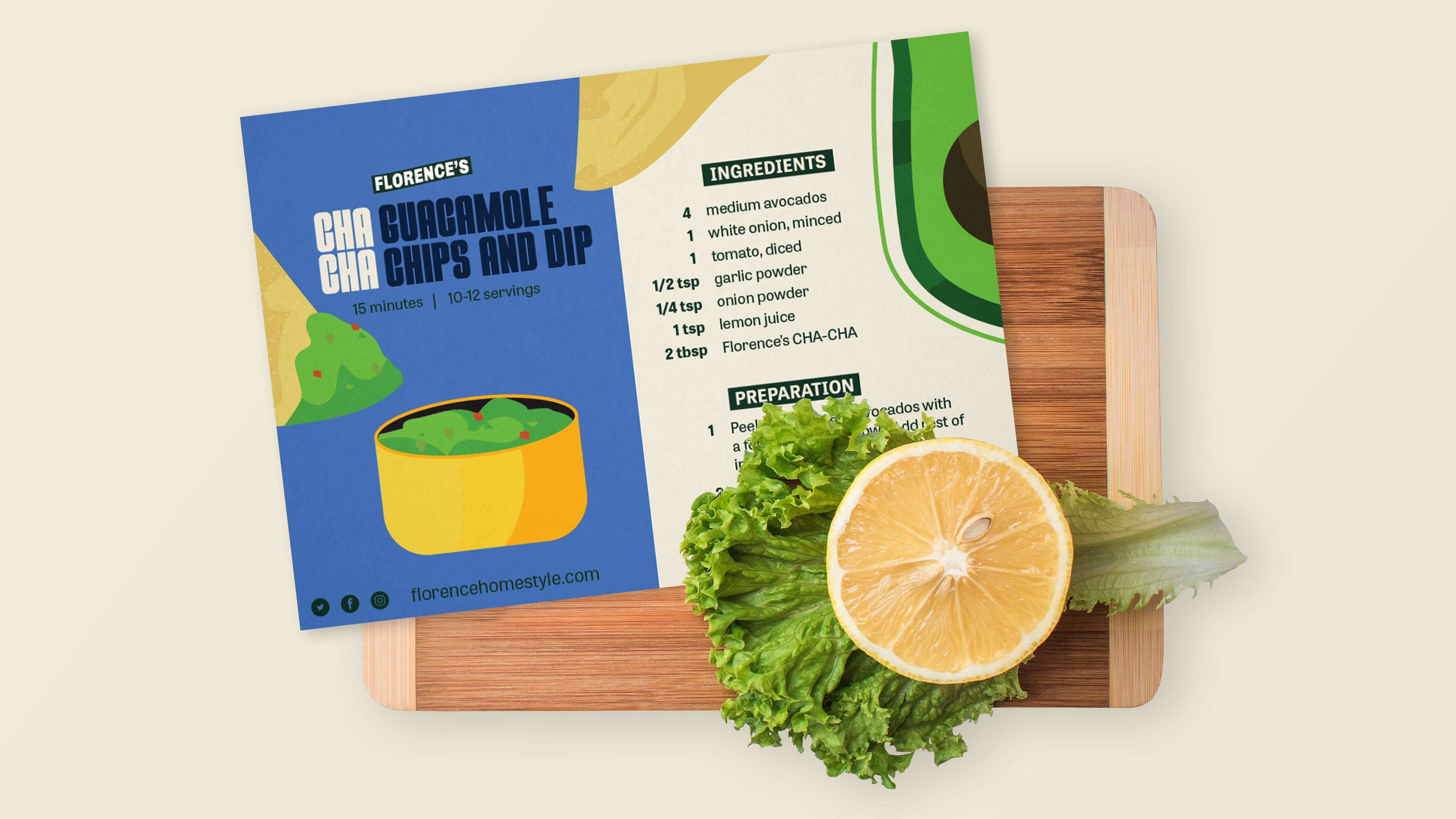 Thank you for viewing my project
If you're interested in trying this A+ relish, check out Florence's website where you can order jars and samplers.
https://florenceshomestyle.com/